Tanner C. Harrah, DO
Orthopedic Surgeon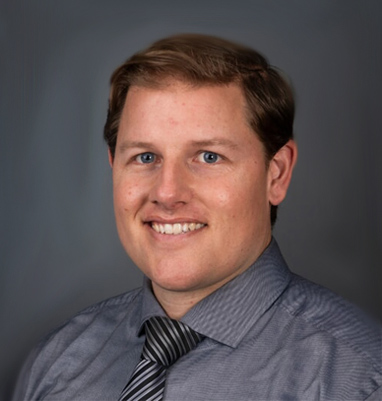 Doctor's Message
My life has revolved around sports and injury since an early age. I know the happiness of success and the aches and pains of defeat. I know the satisfaction of what your desired activity brings to you; the feeling of having something you love to do taken away because of injury is so difficult to overcome. It is my greatest honor and what I've spend the last decade of my life training to help get you back to what you love to do.
It is a pleasure to meet you, let us get to work
Dr. Tanner Harrah is a Board Eligible Orthopedic Surgeon who is fellowship trained in Sports Medicine and Arthroscopy. He grew up in Temecula, CA, eventually earning a full scholarship in football and competed in track and field at California State University, Sacramento. He obtained a Bachelor of Science degree in Kinesiology with an emphasis in exercise physiology and therapeutic rehabilitation. He then attended medical school at West Virginia school of Osteopathic Medicine in Lewisburg, WV. He went on to complete a 5-year orthopedic surgery residency at Riverside University Health System where he was named Chief Resident and earned Kaiser Riverside Orthopedic Resident of the year. Following the completion of residency, Dr. Harrah spent an additional year to attain specialized fellowship training in sports medicine at the University of Miami in Coral Gables, Florida. During that year he trained in complex knee and shoulder procedures focusing on minimally invasive techniques, arthroscopy, and arthroplasty.
In addition, he was the assistant team physician for the University of Miami football, baseball, men's/women's basketball, women's soccer teams as well as for the Miami Marlins major league baseball team. Dr. Harrah specializes in treating athletes of all ages and abilities focusing on arthroscopic and open surgical techniques.
Dr. Harrah's general orthopedic practice encompasses virtually all areas of orthopedic surgery including pediatrics, hand, trauma, and joint replacement. He has a specific interest in performing quadricep tendon autograft ACL reconstruction using an "all-side" dual suspensory fixation technique. This minimally invasive surgical approach is new and shows similar outcomes to bone tendon bone reconstruction with less morbidity (less pain, increase strength) in large studies.
Dr. Harrah's father, Dennis Harrah, played football at the University of Miami earning all-American honors and became a first-round draft choice for the Los Angeles Rams. While playing for the Rams he earned all-pro, 6-time pro bowler and played in Super Bowl XIV.
Dr. Harrah's brother, Blake Harrah, is a former collegiate football player at Oregon State.
Dr. Harrah's mother, Teresa Harrah, is a certified personal trainer with 30 years of experience and an avid equestrian rider.
Dr. Harrah enjoys mountain biking, volleyball, running, weightlifting, videogames and spending time with his beautiful wife and daughter, Sayaka and Adah.
Orthopedic Surgery Sports Medicine Fellowship University of Miami Health System Miami, Florida
Orthopedic Surgery Residency (ACGME- accredited) Riverside University Health System.
Moreno Valley, California
Doctor of Osteopathic MedicineWest Virginia School of Osteopathic Medicine
Lewisburg, West Virginia
Bachelor of Science Degree in Kinesiology- Exercise Science and Therapeutic Rehabilitation.California State University,
Sacramento
Undergraduate
Track and Field Student Athlete - Team Captain
Football Student Athlete - Highest class GPA and Scout team player of the year
Deans List
Medical SchoolSigma Sigma Phi honors society Vice President, founding member of WVSOM's SAOAO (Student American Osteopathic Academy of Orthopedics) Certificate of Appreciation for development of board preparation program
Residency Kaiser Riverside resident of the year
Stryker Mako THA/TKA certificationAxis Lab and Technology, Irvine, CA
Kickoff your orthopedic sports medicine training yearAOSSM Fellows Course, Chicago, IL
Foundations in arthroscopy course Chicago, IL Arthroscopy association of North America (AANA)
Seminar in musculoskeletal pathology course - EnnekingGainesville, FL University of Florida
AO Basic principles of fracture management course Atlanta, GA
Advanced Cardiovascular Life support CertificationAmerican Heart Association
Basic Life support CPR and AED CertificationAmerican Heart Association
Certified Strength and Conditioning SpecialistNational Strength and Conditioning Association
The Impact of Quadriceps Tendon Graft Harvest Thickness on Isokinetic Performance. American Journal of Sport Medicine. Letter M, Baraga M, Kaplan Lee, Harrah T –Submitted pending review
Retrospective review of surgically managed football related injuries during the post-pandemic 2021-22 season compared to the previous 10 seasons at a division one college football program. Harrah T, Cohen J, Cade W, Kaplan L- Manuscript revisions pending
Do Continuous Peripheral Nerve Blocks Decrease Home Opioid Use Following Anterior Cruciate Ligament Reconstruction in Children and Adolescents? The Envelope Please. J Pediatr Orthop. 2022 Apr 1;42(4):e356-e361. Schlechter JA, Gornick BR, Harrah T, Sherman B. doi: 10.1097/BPO.0000000000002082. PMID: 35132012.
The All Inside Slide. First place Arthroscopic surgical technique presentation during the Tips and Tricks segment Arthrex Sports Medicine Fellowship Forum 2022. May 5-7, 2022 Harrah T, Munoz J
Does a continuous peripheral nerve block reduce home opioid use in children and adolescents following anterior cruciate ligament reconstruction? The envelope please. Orthopaedic Journal of Sports Medicine. July 2021. Schlechter J., Harrah T., Gornick B., Sherman B..
Percutaneous MCL relaxation during anterior cruciate ligament reconstruction a safe option for gaining access to the medial knee compartment in children? Orthopaedic Journal of Sports Medicine. July 2021. Schlechter J., Harrah T.
Relaxation of the Medial Collateral Ligament to Facilitate Pediatric Meniscal Surgery. Arthrosc Tech. 2019 Oct 25;8(11):e1345-e1351. Sherman B, Harrah T, Schlechter J.
A Standardized Hospital After Visit Summary Alone May Not Provide All Intended Instruction Following Orthopedic Surgery Orthopedic, Harrah T., Jenkins R, Schlechter J. Riverside University Health System Quality Improvement
A study of the association between the quadriceps angle and the distribution and prevalence of articular surface damage in the knee using a cadaveric sample. Harrah T, Thompson A American Osteopathic Academy of Orthopedics Annual Meeting 2014
Component Separation with Porcine Acellular Dermal Reinforcement Is Superior to Traditional Bridged Mesh Repairs in the Open Repair of Significant Midline Ventral Hernia Defects. Bryan Richmond, M.D., M.B.A, Adam Ubert, M.D., Rudy Judhan, M.B.B.S., Jonathan King, M.D., Tanner Harrah, B.S., Benjamin Dyer, M.D., Stephanie Thompson, PH.D. Am Surg. 2014 Aug;80(8):725-31
Presented at CAMC's Young Researchers Forum and at WVSOM's Research Showcase 07/12
MLB Miami Marlins Baseball,Miami
NCAA Division I Football,University of Miami
NCAA Division I Men's Baseball, University of Miami
NCAA Division I Men/Women's Basketball, University of Miami
NCAA Division I Women's Volleyball, University of Miami
NCAA Division I Women's Soccer,University of Miami
Riverside orthopedic resident sports coverage team leader- arranging schedule, contacting trainers, attending sports physical/clinics and developing hospital/university coordinated care for the injured University of California, Riverside and opposition athletes.
NCAA Division I Men's Baseball, University of California, Riverside.
NCAA Division I Men's Soccer,University of California, Riverside.
NCAA Division I Men's Cross-Country, University of California, Riverside.
NCAA Division I Women's Soccer, University of California, Riverside.
NCAA Division I Women's Volleyball, University of California, Riverside.
NCAA Division I Women's Softball, University of California, Riverside.
NCAA Division I Women's Cross-Country, University of California, Riverside.
CHASM: Medical assistance and advice for homeless and in need. Charleston, WV
Wounded Warrior Project event coordinator for donation based exercise classes. Charleston and Lewisburg, WV
West Virginia Health Right: volunteer for non-profit healthcare provider for underserved. Charleston, WV
Habitat for Humanity: building/remodeling for the underserved community. West Virginia
YMCA youth sports volunteer. West Virginia
Personal Trainer at Nautilus Fitness Center. Charleston, WV
Capitol Physical therapy externship Sacramento, California
Knee
Shoulder
Proximal biceps tenodesis
Pectoralis major tendon repair
Elbow
Elbow ulnar collateral ligament (UCL) reconstruction, "Tommy John" surgery
Lateral epicondylitis (Tennis elbow) repair
Distal biceps tendon repair
Foot & Ankle
Ankle Arthroscopy
Ligament stabilization
Ankle replacement (Arthroplasty)
Ankle fusion (Arthrodesis)
Minimally invasive Achilles tendon repair
General
Fracture stabilization surgery
Tendon and ligament repair
Regenerative medicine
Platelet rich plasma (PRP) injections
Hyaluronic acid injections
Stem Cell injections
Click on the thumbnails for enlarged view.